Agricultural Exemption - with Honey Bees
Do you own 5 to 20 acres? Are you interested in saving hundreds, maybe even thousands on your property taxes each year? If so, having honey bees can help you qualify. We sell bees hives with an established colony (seasonally), but for those that may not want to get into beekeeping, we also offer lease options for our hives. We do everything to manage and maintain the bees, and you reap the rewards of the tax breaks and get a jar or two of "Local Honey" to share with family and friends as an added bonus.
How sweet is that?
Texas law, effective January 1, 2012, made it possible for beekeeping to qualify for an agricultural exemption on property taxes. This is covered in the Tax Code under Chapter 23, Subchapter D, Sect. 23.51 (1) and (2).

There are several key phrases and requirements to this law. Sect. 23.51 (1) covers the definition of "qualified open-space land". Specifics state land that has an established agricultural use history for five of the preceding seven years. Record keeping is critical. Registration and permitting with Texas Apiary Inspection Service (TAIS) helps establish this history. Wording of the law states agricultural use to the degree of intensity generally accepted in the area. Each local appraisal district sets their own standards as the accepted degree of intensity. Most appraisal districts use a minimum of six colonies (beehives) as a standard. That is the accepted definition of an apiary from Texas bee law under the Agriculture Code, Title 6, subtitle A, Chapter 131, Sect. 131.001 (2).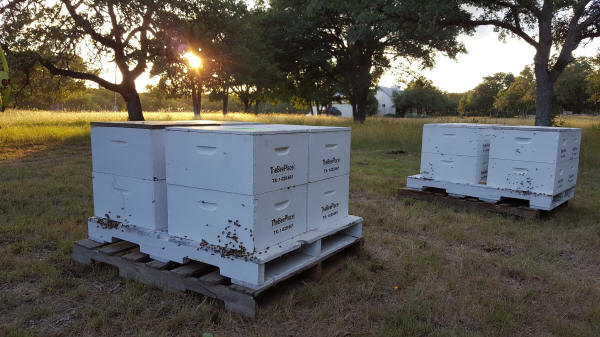 Size of qualifying acreage is not less than 5 or more than 20 acres. Remember the definition of agriculture use. Losing an acre to a homestead exemption has to be accounted for on acreage.

Also, realize the landowner does not have to own the bees. You may lease the property to a beekeeper. Again, keep accurate and complete records. The wording of the law states "the use of land to raise or keep bees for pollination or for the production of human food or other tangible products having a commercial value."

Lastly, it is important to stress the fact that each local appraisal district can set their own standards and requirements for the beekeeping exemption. Please contact your local appraisal district for guidance and minimum requirements.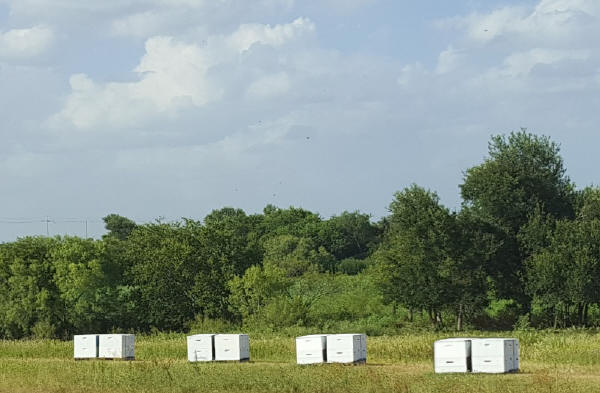 We are based just south of San Antonio, Texas. However, we cover a large portion of central and south Texas. Contact us to reserve bees for your property.